Featured
Sold
Prestigious Golf Course 0.31 acre lot near Lake LBJ and Austin, TX– HOA RV campground, nature trails & other amenities! Similar lots sell for $170,000. On Sale for $99,500 Cash OR Finance for $24,875 down and $986.17/month!
Prestigious Golf Course 0.31 acre lot near Lake LBJ in Horseshoe Bay TX
Description
Prestigious Horseshoe Bay 0.31ac Property!
Attention Golfers and Lake lovers this is your chance to live a lifelong vacation in the Horseshoe Bay Resort community! In addition to the clubhouse, golf course and lake, this community offers a park with a picnic area, playground as well as walking, biking, hiking, jogging trails. And you'll have plenty of room for a main house, guest house, three car garage and a pool! Plus Horseshoe Bay is approximately 35 minutes from Bee Cave and only 1 hour from the Austin Bergstrom Airport. Connect with me today to make your dream come true!
WHY BUY?:
#1. Love Golf? Wake up to beautiful views of the golf course!
#2. The Horseshoe Bay Community comes jam packed with amenities
#3. Multiple Purchase Options Available! Buy with $99,500 or finance with $24,875 down and $986.17 monthly payments. (Financing does not include taxes, HOA fees and loan service fee)
This lovely lot offers refined luxury at a great price, ensuring you can enjoy outdoor living! Conveniently located near many of the Horseshoe Bay Resort amenities, which include a Lighthouse, Marble Falls SkatePark, Tennis County, Marina and Boat Ramp, Ram Rock Golf Course, restaurants, shopping as well as the Quail Point Lodge, Campground (with RV area), Martin Park, Hiking Wilderness Trail, the Horseshoe Creek Hiking Trail and more!. Residents enjoy privacy, quality and million dollar lake LBJ views! You will relish this quiet community with helpful neighbors! Checkout this promo video, to see the neighborhood now: https://youtu.be/7hg7j48c5BY
And nothing beats the Horseshoe Bay Yacht Club & Resort. The Breathtaking lake views make dining on their Delectable Seafood, Steaks & Specialty Dishes magical! Plus the club is around the corner from the lot. And the Iron Wolf Ranch and Distillery is an Awesome place to visit on the weekend, only 23 minutes away. We really Love the Beautiful views that are lined with trees & hills. It makes a very Picturesque setting! Keep in mind that this land is only 1 hour to Austin, 1.5 hours to San Antonio & 1 hour & 40 minutes to Temple.
Our Realtor will handle the sale and closing!
Restrictions: Detached Single Family Residential home. This area requires a 1400 sf site built home. There is not a time frame that construction must begin. Maximum building height is 32 feet.No mobile homes or manufactured on homes.
PROPERTY DETAILS: – Lot Type – Land
– Sale Price – $99,500 – State – Texas
– County – Llano
– Assessor's Parcel Number – 20469
– Property Usage – Single Family Home & RV Storage
AD 0.31ac Ad & Posting Information
– Property Address – 326 Lakawana, Horseshoe Bay, TX 78657
– Association Community & Contact – Horseshoe Bay POA, hsbpoa.org/default.php – Size – 0.31 Acre(s)
– Road Access – Yes, Paved
– Electricity – At the Street
– Water & Sewer – City connections
– Market Value – Similar sized lots in the area are listed for $170,000
ACCESS DETAILS:
– Lakawana is a paved road
– Lot Address: 326 Lakawana, Horseshoe Bay, TX 78657
– 300 Lakawana is the address to the neighbors house, which is the first home on the street of the cul de sac.
POPULAR ATTRACTIONS:
– Blue Bonnet Cafe, 20 minutes away – You won't find a better place to enjoy some American Pie and homestyle American meals, plus they serve breakfast, all day!
– Lakeside Park, 21 minutes away – What a lovely green space with tennis/basketball courts, covered picnic tables, plus a boat ramp and swimming pool.
– Hidden Falls Adventure Park, 29 minutes away – This rugged trail park is great for off-road vehicles, firing ranges and skeet shooting.
– Pedernales Falls State Park, 48 minutes away – The park boasts of hiking, horseback riding trails, campsites, river swimming and scenic vistas.
PURCHASE OPTIONS:
I'm currently offering this incredibly discounted lot at $24,875 down and $986.17 monthly payment / $99,500 cash. Financing does not include taxes, HOA fees and loan service fee
Don't wait, at this price, it's going to go fast!
Property Information
Nearest Cities
Austin, TX
Address
326 Lakawana, Horseshoe Bay, TX 78657
Legal Description
HORSESHOE BAY WEST LT W20021
Features
Coordinates
30.552221, -98.393908
Property Pictures
Cities Nearby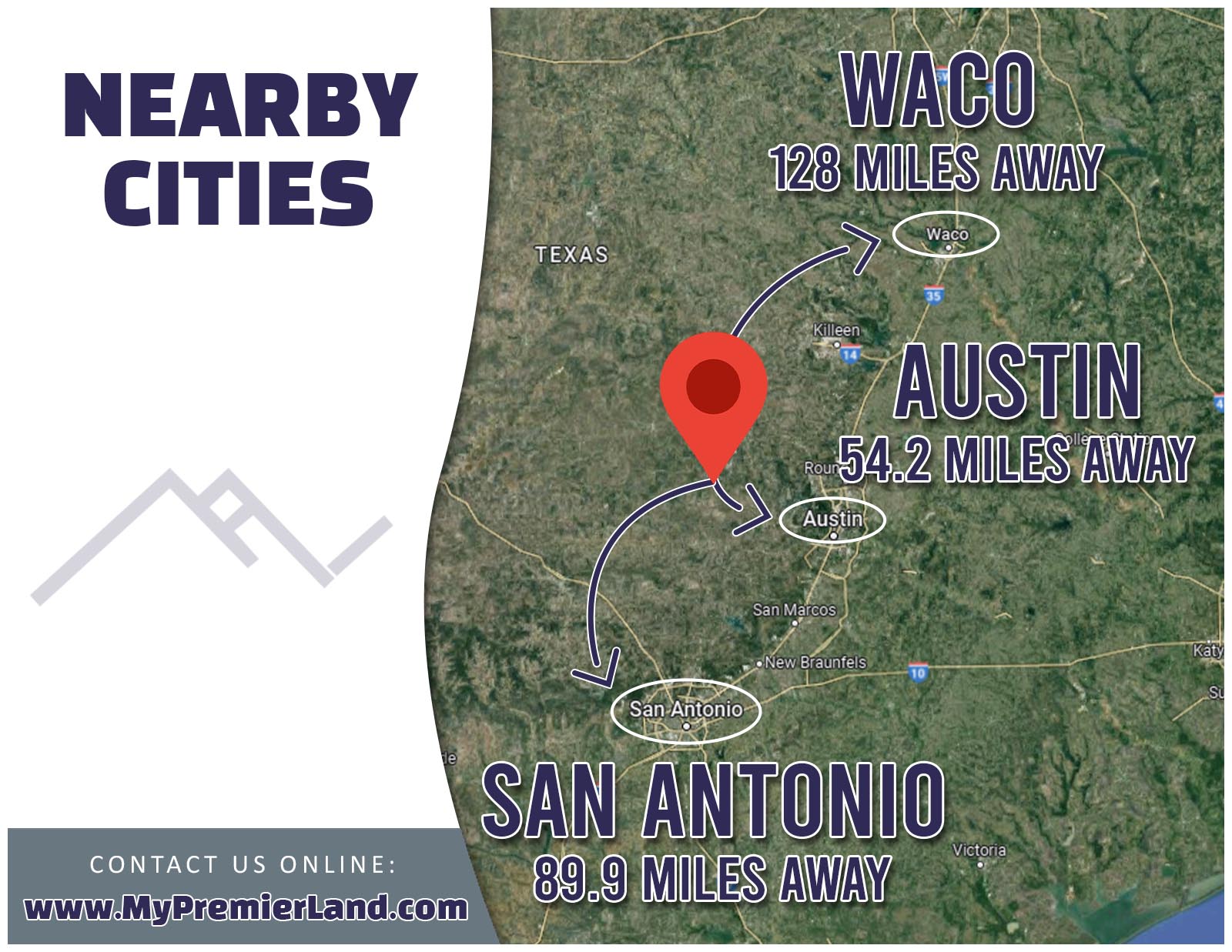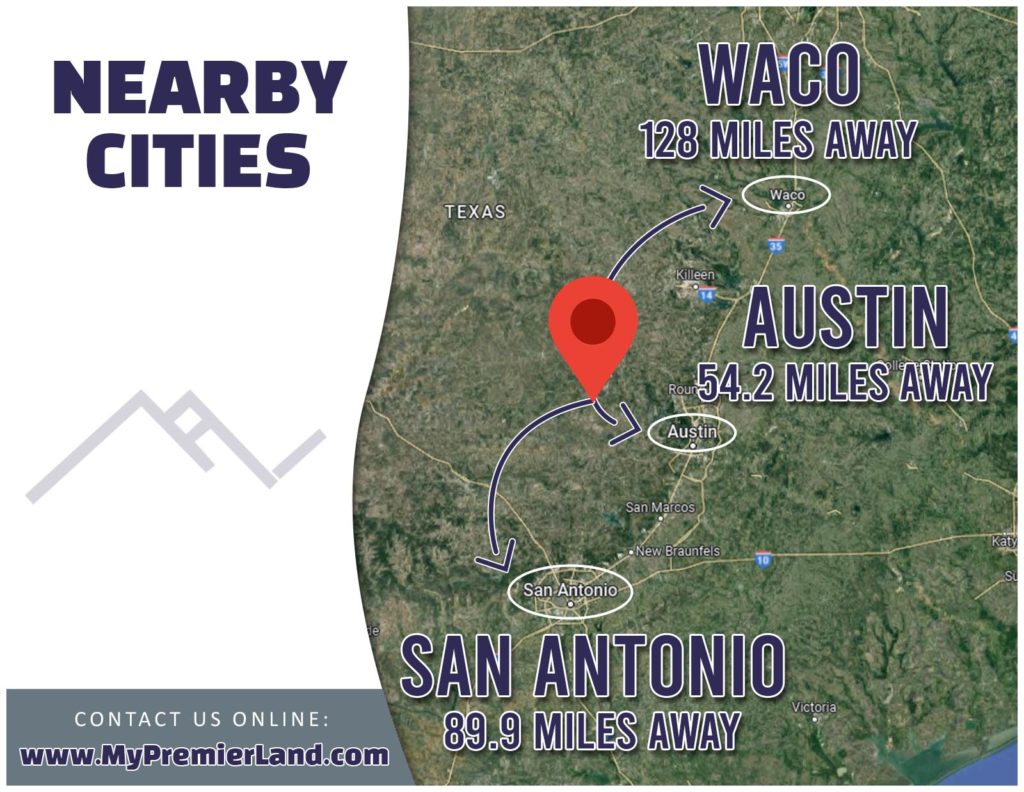 HOA Amenities
Utilization
Activities